417-924-1276
© 2017 Signs San Diego
Products
PHOTOPOLYMER
Photopolymer is a photosensitive emulsion applied
to a carrier of some type. Carrier can be acrylic,
aluminum, phenolic or PET. There are also interior
photopolymer and exterior photopolymer available
depending upon the application. This is one of the
most common methods to produce high quality
ADA compliant signage.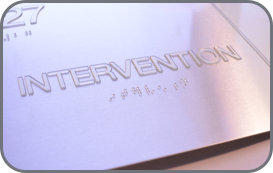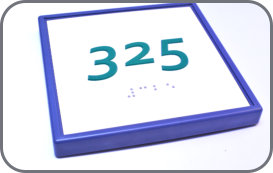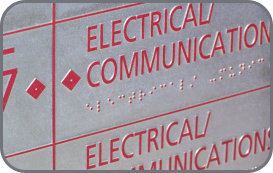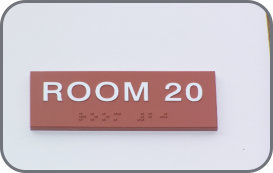 ACRYLIC RASTER BRAILLE AND
APPLIQUÉ
Appliqué and Raster Braille is the most
economical method to produce a ADA compliant
Braille sign. Letters are either rotary or laser
engraved and the Braille is produced by drilling a
small hole in the background material and
inserting a small ball to form the Braille dot.
Acrylic balls are available in clear, white, black and
grey. Balls are also available in solid Brass and
Stainless steel.
American Braille Signage is an Authorized and
Licensed** manufacturer of the Raster Method of
Braille application.
** dba Signs San Diego
ETCHED ZINC AND MAGNESIUM
We produce both etched zinc and magnesium
signs but we highly recommend zinc as a
superior product. Zinc is the preferred material
in the sign industry due to it's superior
weatherability characteristics. This product is
excellent for high vandal areas or harsh
environments.
SAND CARVED
This is also suitable for high vandal areas and harsh
environments but is on;y for interior applications
unlike etched zinc.

Wholesale ADA compliant Braille signs.